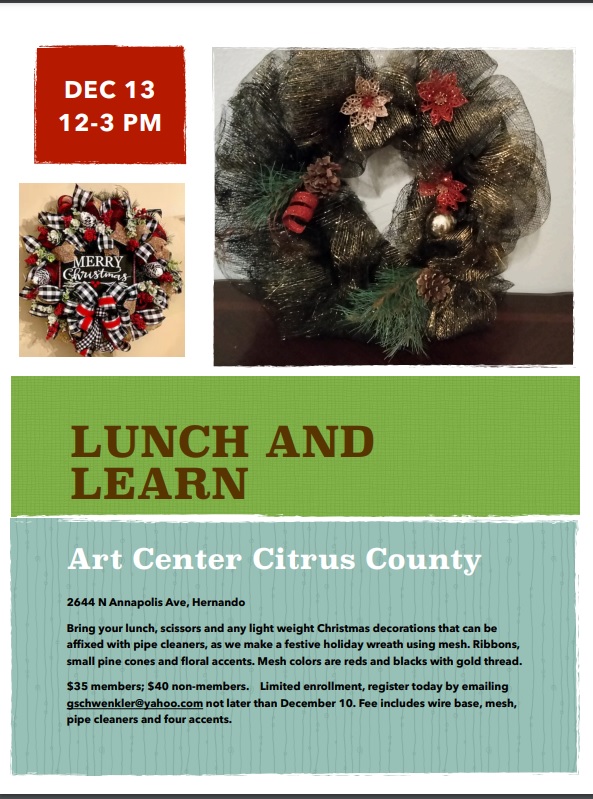 Join us on Tuesday, December 13th for a holiday wreath making class. Bring your lunch, scissors and any light weight Christmas decorations that can be affixed with pipe cleaners, as we make a festive holiday wreath using mesh. Ribbons, small pine cones and floral accents. Mesh colors are reds and blacks with gold thread.

$35 members; $40 non-members. Limited enrollment, register today by emailing: gschwenkler@yahoo.com.
Fee includes wire base, mesh, pipe cleaners and four accents.