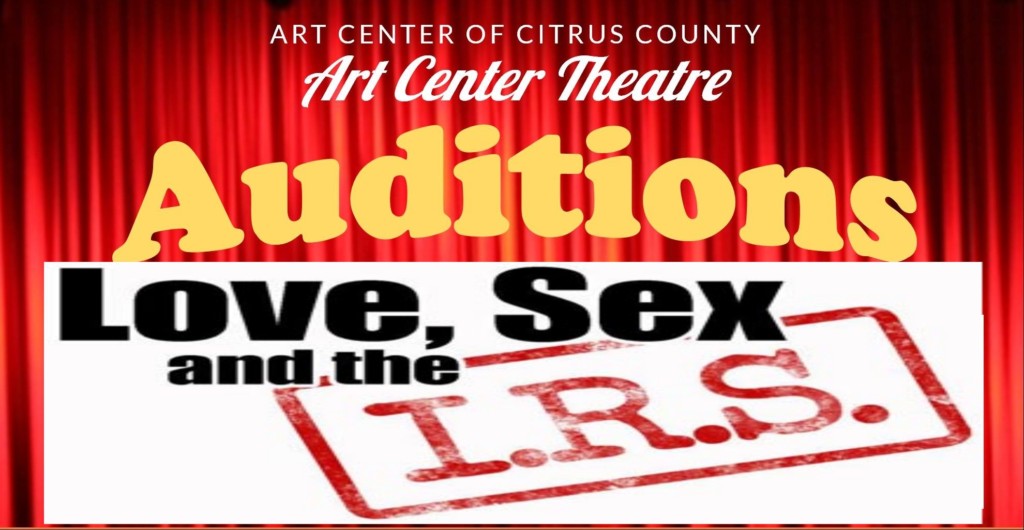 Auditions for the Art Center Theatre's production of "Love, Sex, and the IRS" , a farce, written by William Van Zandt and Jane Milmore and directed by theater veteran Larry Mitchell will be held on Sunday, July 22nd at 3:00 pm and Monday, July 23rd at 6:00 pm in the A & E building.  
Cast: 5 males and 3 females
Performance Dates:  Sept. 21, 22, 23, 28, 29, 30, Oct. 5, 6, 7.
Synopsis:
Jon and his male roommate Leslie are out of work musicians living together in New York City.  To save money, Jon has been filing tax returns listing the pair as married.  The day of reckoning comes when the Internal Revenue Service informs the "couple" they're going to be investigated.  Leslie masquerades as a housewife, aided by Jon's fiancée, Kate.  Complicating matters further, Leslie and Kate are having an affair behind Jon's back, Jon's mother drops in unexpectedly to meet her son's fiancée, and Leslie's ex-girlfriend shows up demanding to know why Leslie has changed and won't see her anymore.  Like a cross between I Love Lucyand Some Like it Hot.
This show kicks off the Art Center Theatre's 16th season in the theater building.  Let's make it an awesome season!  Your support is appreciated.
Edwin