2023 – 2024 SHOW TIMES Showtimes are Friday & Saturday at 7:30 pm, and Sunday Matinee at 2:00 pm
SEASON TICKET SUBSCRIPTIONS will be accepted until January 31, 2024
SINGLE PLAY TICKET PURCHASES Can be purchased online at "artcentertheatre.org" or at the Box Office. Tickets go on sale 6 weeks prior to opening night.
EXCHANGES FOR SAME PLAY ONLY 24-hour advance notice is required. Exchanges can be made by returning the tickets in person to the ticket office, by mail, or by phone provided a photo of the voided tickets has been sent to the email address provided.
REFUNDS – THERE ARE NO REFUNDS
TICKET PRICE  Single Regular Play – $21 Single Musical Play – $23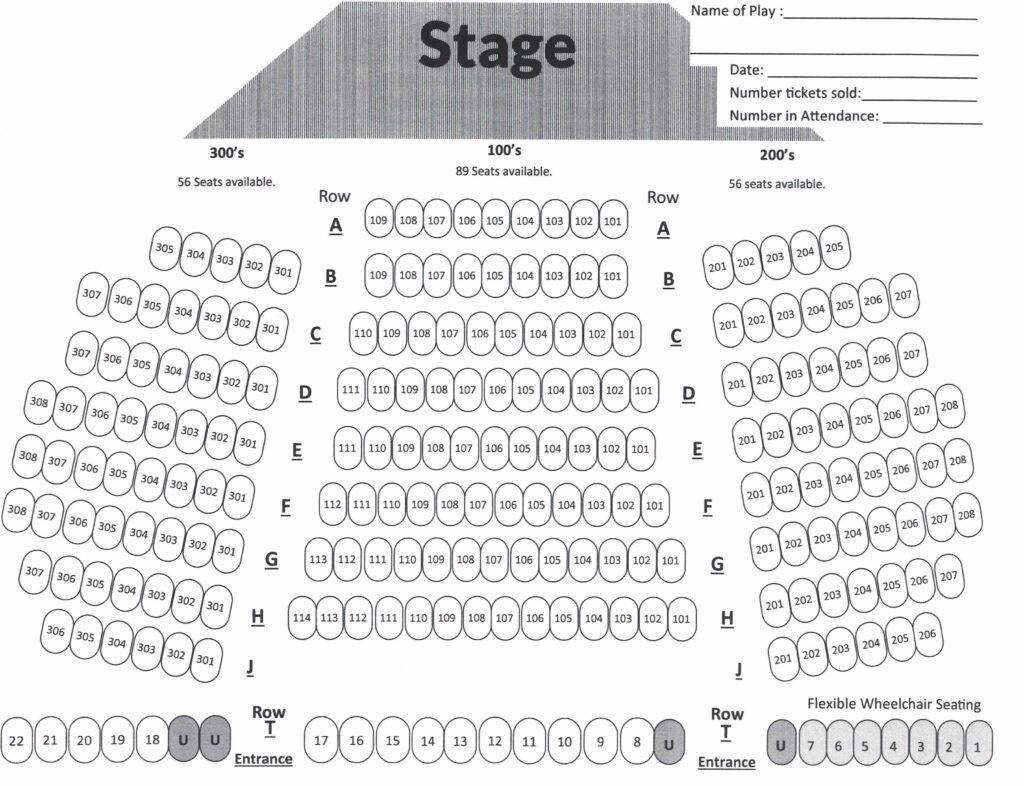 About the Theater The Art Center of Citrus County is a member-owned and operated 501c3 non-profit organization dedicated to the participation, education, and appreciation of the arts. The Art Center is managed by an elected Board of Directors. 
The Art Center was founded over 57 years ago, under the original name of The Citrus County Art League. In 1984 a single small building was erected at the current site with a focus on the visual arts. The first community theater was set up in 1986 on a temporary stage in the building. From then until 2003 the building doubled as a classroom by day and a theater by night.
In 2003 a second building was added, housing the Art Center Theatre, a state-of-the-art facility for community theater productions. In addition to a theater with 200 comfortable seats and a large raised stage, the building contains professional lighting and sound systems, backstage dressing rooms, and storage areas for props and costumes. and a lobby gallery. Currently, the theater season consists of 4 plays, available individually or in a season subscription, two additional musicals, and youth productions throughout the season.