The Camera Club is proud to be the Art Center's largest member group.   Come and Join photographers of
all abilities in this creative organization. Meetings are held monthly on the first Monday at the Art Center.
---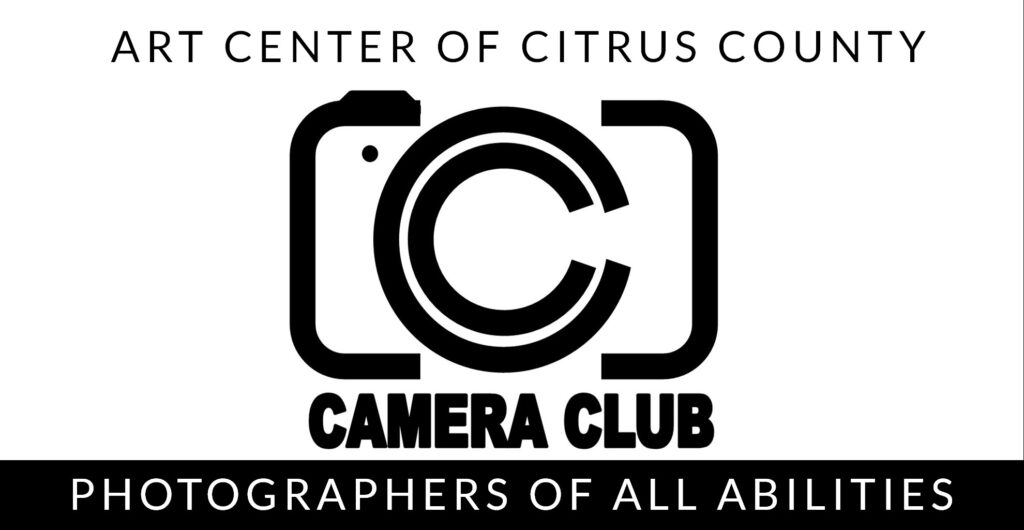 ♦♦

♦♦ 

NEW UPDATES

♦♦♦♦
---
Camera Club Meeting
Monday January 6th At 7:00PM.
---
---
——————————————————————————————-
——————————————————————————————
---
Competition Themes for 2019-2020
October             OPEN
November        OPEN
  

        February     Black & White 
---
_____________________________________________________________________________________________
Full Calendar of Camera Club schedule
---
                   

Quick Glance at Upcoming Events
About Our Club
The Camera Club meets in Art & Education building at 6:30PM on the first Monday (except Holidays) of each month between September and June and holds competitions several times during the year.  Entries for the competition can be either in printed form or submitted online through the club's website.  At the end of the year there is a "Best of the Best" competition where the members select the best photos that were merit winners in each skill division during the year.  Awards are given to the 1st 2nd and 3rd place winners of each division and overall awards are given to the person or persons who have won the most merit awards and the most merit points during the year.
At the general meetings the club offers many informative programs that are delivered by both members and outside guest speakers.  During other weeks in the month the club has workshops and field trips that will help the aspiring photographer hone their skills.  The club teaches both photographic skills as well as post processing skills.  Photoshop and Lightroom are the two major post processing software used.
Steering Committee
---
♦♦♦♦ NEW  ♦♦♦♦
Competition Merit Winners
Click on Picture
---

Club Members may now review the images
not awarded a merit in the last competition.
Use the following link.
---
Best of The Best Winners 2019
Click on Picture
---
Photo Gallery  ◊  2018-2019 Merit Winners
Photo Gallery  ◊  2016-2017 Merit Winners
(A place where Current Camera Club members
are able sell their Cameras and photo gear)
ART CENTER LICENSE PLATES NOW AVAILABLE FOR YOU!
The Camera Club has designed and will be selling two Art Center plates for the front of your cars. The plates are offered for a $10 donation to the Art Center and are available at the Art Center Camera Club or Box Office.
One features a photo of a Heron by Bill Suleniki and says Citrus County Camera Club, the other is a water color painting of sailboats by Chuck Chesnul and says ArtCenterofCitrusCounty.Org.

Both plates are now available at the Art Center. Help promote the Art Center and Camera Club and get your plate(s) soon.
Photo Opportunities
Automobiles
Citrus County Cruisers
Every Saturday from 6-9 p.m.
At Wendy's on route 19 in Crystal River
352-382-5501
www.citruscountycruisers.com
World class jumping horses
HITS Post Time Farm
January through March – Weekly, Thursday – Sunday
13710 US Highway 27
Ocala FL 34482
(352-620-2275 – during shows only)
hitsshows.com/ocala
A nine-week Grand Prix jumping circuit. See jumping schedule posted on web site. Admission is free, except Sundays – $5. Viewing and photographing opportunities are excellent.
Butterflies
Butterfly Rainforest at Florida Museum of Natural History
3201 Hull Rd.
Gainsville, FL 32611
(352) 392-1721
flmnh.ufl.edu/index.php/exhibits/always-on-display/butterfly-rainforest/visitor-info/
1,000 butterflies with 2:00 p.m. daily releases. No tripods, max. bag size: 15″ x 15″ x7″
Manatees and native Florida wildlife
Homosassa Springs Wildlife State Park
4150 S. Suncoast Boulevard
Homosassa, Florida 34446
(352) 628-5343
floridastateparks.org/homosassasprings
Superb year round photo opportunities with a wide variety of native Florida wildlife: especially manatees. Ranger programs are conducted throughout the day and there is an educational center. Check the web site for hours, special programs and admission prices.
Springs with waterfalls, native plant and flower gardens
Rainbow Springs State Park
19158 S.W. 81st Place Road
Dunnellon, Florida 34432
(352) 465-8555
floridastateparks.org/rainbowsprings
The Park offers the headspring waters themselves and a variety of scenic walking trails through historic gardens with birds, native plants and flowers. The Parks waterfalls, and butterfly garden offer unique photographic opportunities.
Area Civil War Reenactments
The Brooksville Raid
Jan. 18 and 19th, 2014
Highway SR – 50 West of the Sand Hill Scout Reservation,
between the Suncoast Parkway and Route US – 19
brooksvilleraidreenactment.com/
Featuring more than costumed 1500 reenactors and families with 28 cannons, 60 horse and opportunities to walk through and photograph authentic Confederate and Union camps. Battlefield engagements, artillery demonstrations and Calvary maneuvers are scheduled throughout the days. Period fashions are beautifully adorned by woman and children.
Nature Coast Civil War Reenactment
March 7th, 8th & 9th, 2014
New Location: Kirby Family Farm
19630 NE 30th St.,
Williston, FL 32696
naturecoastcivilwarreenactment.com
Infantry, Calvary, Artillery and an 1880's steam train ride with battles on Sat. and Sun. at 2p.m.
Model Airplanes
Hernando Aero Modelers – R/C Flying Club
Most Saturdays
Flying Field is on Rte 98 South. It is 3 miles east of the Suncoast Parkway entrance. Turn in at the CEMEX entrance. The field gate is 100 yards down the CEMEX road. hamrc.com
A wide variety of model are flown from very small planes with electric motors to huge gas powered craft with sophisticated electronics. Members are most receptive to photographers.
Year Round – Check website – Saturdays 9:00 a.m.
Tri-County R/C Club
Dunnellon, FL
Flying is at Rainbow R/C Airpark off Rte. 484
tricountyrcclub.homestead.com
144 members fly planes on this 77-acre field and offer close up opportunities to photograph planes on the ground and in the air.
Leisurely boat tour
Contacts
E-mail:
Jim Houle (Chairman) – cameraclubchair@gmail.com
Address:
2644 N Annapolis Avenue
Hernando, FL 34442
Steering Committee:
Doug Bauer (FieldTrips) – douglasgbauer@gmail.com
Dick Coffman (Education, Programs) – rcoffman4@tampabay.rr.com
Larry Munne (Judge) – lmunne@tampabay.rr.com
Paul Simison (Judge, Competition) – psimison@tampabay.rr.com
Judie Small (Communication, Statistician) – judie@tampabay.rr.com
Bud Smart (Field Trips, Competition) – dsmart2@tampabay.rr.com
Gene Taormina (Communication, Competition) – taor@tampabay.rr.com
Michael McCoy (Webmaster, IT) – mimcoy51@gmail.com   Ken Vogele
Resources
This page contains links to documentation that has been created for the benefit of our members.
Slide Show Presentations
Digital Image Cleanup Tool HowTo 
Introduction to Resizing Your Digital Images
Macro Photography – Pete Gumaskas
What we do in the summer – Al Tigner
Basic Camera Care and Operation SIG 1/28/2013
Beyond Basic Camera Operation SIG 2/12/2013
Other Documentation
Camera Club Rules of Competition
Find Out if Your Digital Images are "Out of Gamut"
How to Prepare Your Images for Digital Competition
Image Resizing Guidebook
Photo Release Authorization
Links
Both internal and external links that are relevant to the members of the club
Useful Links
FCCC (Florida Camera Club Council)
NAPP (National Association of Photoshop Professionals
The Digital Photography School
The Perfect Picture School of Photography