Category Archives:
2018/2019 Season Plays
OKLAHOMA!
By Richard Rodgers and Oscar Hammerstein
"Oklahoma" is the first of Rodgers and Hammerstein's musicals, based on the play, "Green Grow the Lilacs." The story takes place in Indian Territory on the eve of statehood and deals with a love triangle between Curley, Laurie and Jud Fry. The show features music written and composed by Rodgers and Hammerstein, best songs including: "Oh, What a Beautiful Morning", "Oklahoma", "Surrey With The Fringe On Top" and "People Will Say We're In Love". Other supporting characters include the comedic role of Ado Annie and Will Parker, the Peddler Ali Hakim and the corky Aunt Eller. In addition are many other characters mixed in with a lively chorus that adds to the plot of the story.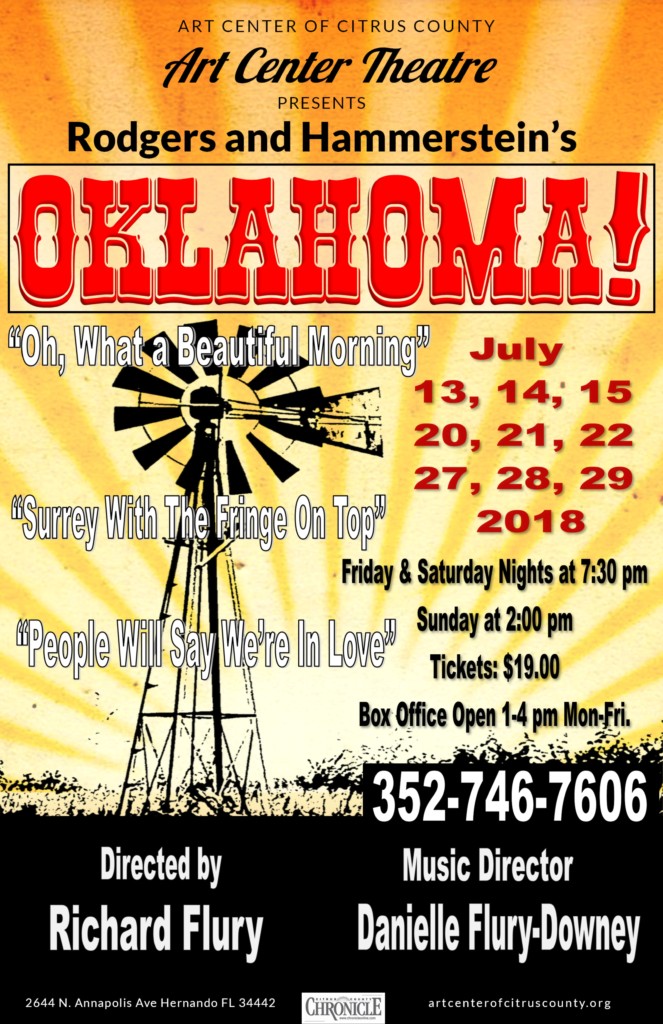 Click Here to Print 2018-19 Brochure Sign up Form PDF FILE
Cut the left-hand side along the dotted line…. send to PO Box 516 Hernando Florida 34442