Audition Announcement
"The All Night Strut"
A 30's and 40's musical revue
The Art Center Theater proudly announces auditions for the 2019 Winter Musical "The ALL NIGHT STRUT". We will be holding auditions on Sunday September 30th at 5:00 pm and Monday October 1st at 6:00pm in the arts and education building at the Art Center of Citrus County at 2644 N Annapolis ave. Hernando, FL.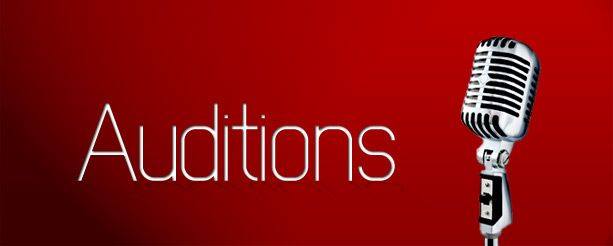 The All Night Strut! moves through the Depression, WWII, and the post-war boom in a two-act musical celebration of the 1930s and '40s, filled with jazz, blues, and American songbook standards. Weaving together the work of legendary song writers such as Hoagy Carmichel, Frank Loesser, and the Gershwins, the story moves through time and place to highlight a slick slice of yesteryear and capture a beloved American era. With songs such as Chattanooga Choo Choo, Minnie the Moocher, Ain't Misbehavin' and more.
Show dates are January 11,12,13,18,19,and 20. Rehearsals will begin the first week of October and be 2 or 3 times a week in evenings or weekends with more rehearsals added as needed toward showtime.
Casting will be open for 4 singers and 4 dancers age 18 and up.
Baritone – Romantic, a leading man, lovable and relatable.
Tenor – Proud of his past. Always ready to tell a story.
Soprano – A "Broadway Baby" and party girl. Excitable, sweet, jazzy.
Alto – A down-home girl with lots of soul. Passionate, soulful, and grounded.
4 dancers (2 male, 2 female) Will be required to dance swing and ballroom in character shoes.
Everyone is encouraged to audition for either singing, dancing or both. Singers please bring a piece of prepared music on either music CD or .mp3 format on a USB drive.
For questions and concerns please e-mail the director at cncman333@yahoo.com.