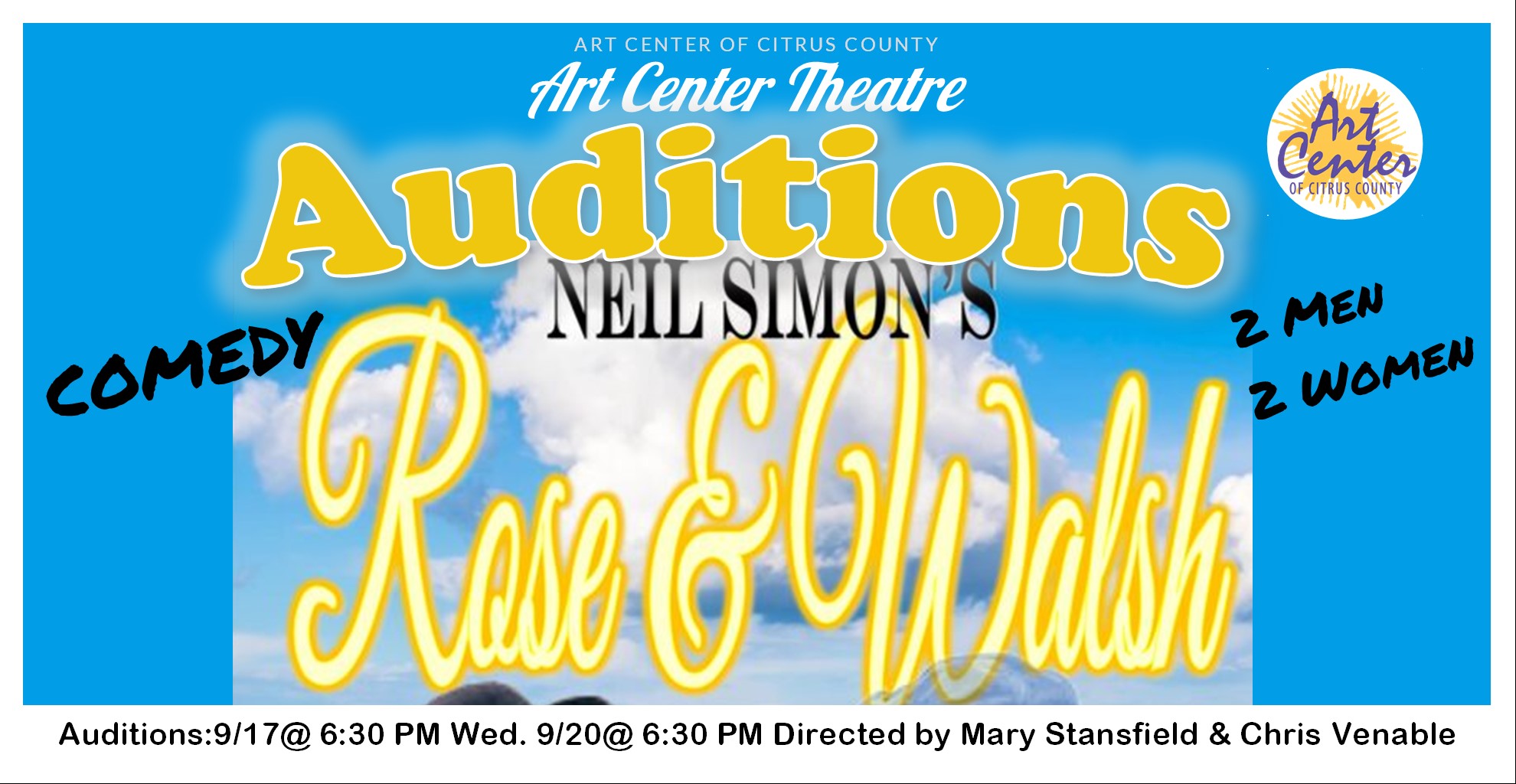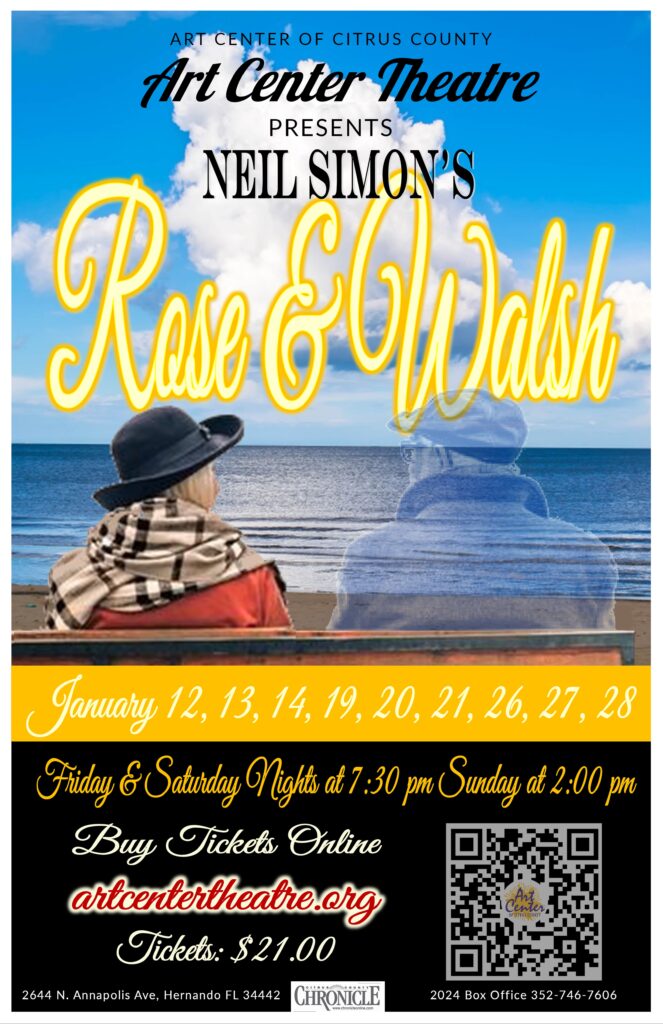 Announcing auditions for Neil Simon's
"Rose and Walsh"
Directed by Mary Stansfield & Chris Venable
Sunday 9/17 – 6:30-8:00
Wednesday 9/20 – 6:30-8:00
(Performances 1/11-14, 1/19-21 &1/28)
Art Center Theater – Arts & Education Building
2644 N Annapolis Ave
Hernando
Behind the theatre. Parking/door to auditions behind the building.
"Rose and Walsh" is the last play written by Neil Simon. It portrays
the depth and consequences of Rose and Walsh's enduring love. It
is both comical and poignant as these two renowned literary
figures, one near poverty and the other deceased, navigate their
final good-byes.
Rose Steiner – mid 50's to 70's – A
Pulitzer Prize winning playwright
Walsh McClaren – late 50's to 70's –
deceased famous mystery writer
Arlene Moss – mid 20's to 40's –
Rose's assistant;
Gavin Clancey – 30's to 50's –
Talented writer
To help you prepare for your audition, you can borrow a copy of the
script for 72 hours by contacting Mary Stansfield
msta[email protected] or text/VM to 478.696.3186. A $10.00 deposit
that will be returned to you if the script is returned within the 72 hours is
required. A list of specific pages that will be used at the audition will be
provided upon request.