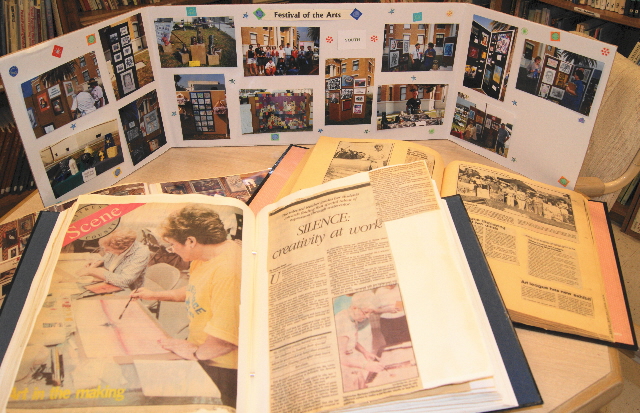 The Art Center was founded over 45 years ago, under the original name of The Citrus County Art League. In 1984 a single small building was erected at the current site with a focus on the visual arts. The first community theater was set up in 1986 on a temporary stage in the building. From then until 2003 the building doubled as a classroom by day and a theater by night.
In 2003 a second building was added, housing the Art Center Theatre, a state-of-the-art facility for community theater productions. In addition to a theater with 200 comfortable seats and a large raised stage, the building contains professional lighting and sound systems, backstage dressing rooms, storage areas for props and costumes. and a lobby gallery. Currently the theater season consists of four plays, available individually or in a season subscription, two additional musicals, and a youth play for the holiday season. Students in the Academy offer more productions in dance and choral performances.
In 2007 the original building was expanded to 6500 square feet and completely refurbished. The new building, now called the Art and Education building, contains a large auditorium that can be divided into three separate classrooms, an art gallery, a visual arts library, a conference room and administrative office, and a rehearsal hall and box office for the theater. The walls of the auditorium have been equipped with a picture hanging system that greatly expands the space available for displaying works of art. A new art exhibit is presented regularly. Group activities for plein air painters, portrait painters, artists in all media, and photographers are offered. In addition, both adult and youth classes in theater and art are available.
In our library, scrapbooks kept over the last 28 years contain photos and news articles of the large variety of activities that have occurred over the years. These are a remarkable record of growth and achievement by countless dedicated volunteers.
The Art Center of Citrus County is a non-profit 501c3 organization.