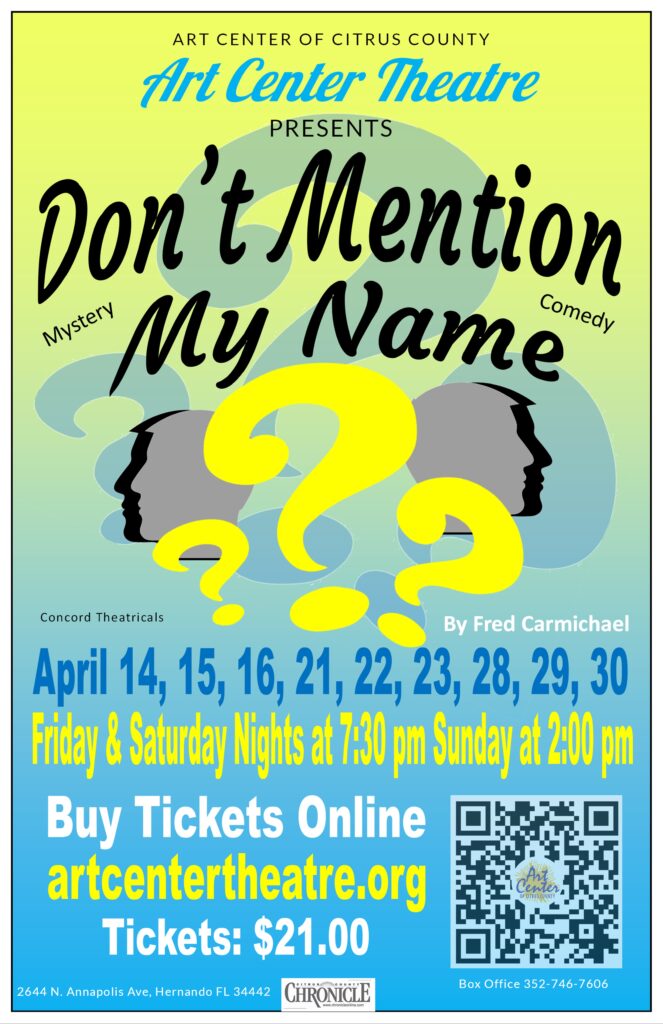 Directed By Sharon Harris
In this delightful comedy, a man suffering from temporary amnesia stumbles into a bed and breakfast off-season only to find he was expected for the weekend. The attractive real estate agent calls him by one name and the housekeeper by another. A business executive and his secretary appear with a confirmed reservation and call him by another name. The executive's wife surprises them all and calls the hero by a different name, and a nightclub singer enters with her hearty boyfriend and recognizes him by yet another name. As the amnesiac and the real estate agent band together to solve the mystery, they discover that people are not who they seem and though each works for a different government agency, they all have the same purpose. The plot grows more and more hilarious until all questions are answered in a surprising twist ending.
Appropriate for all groups.